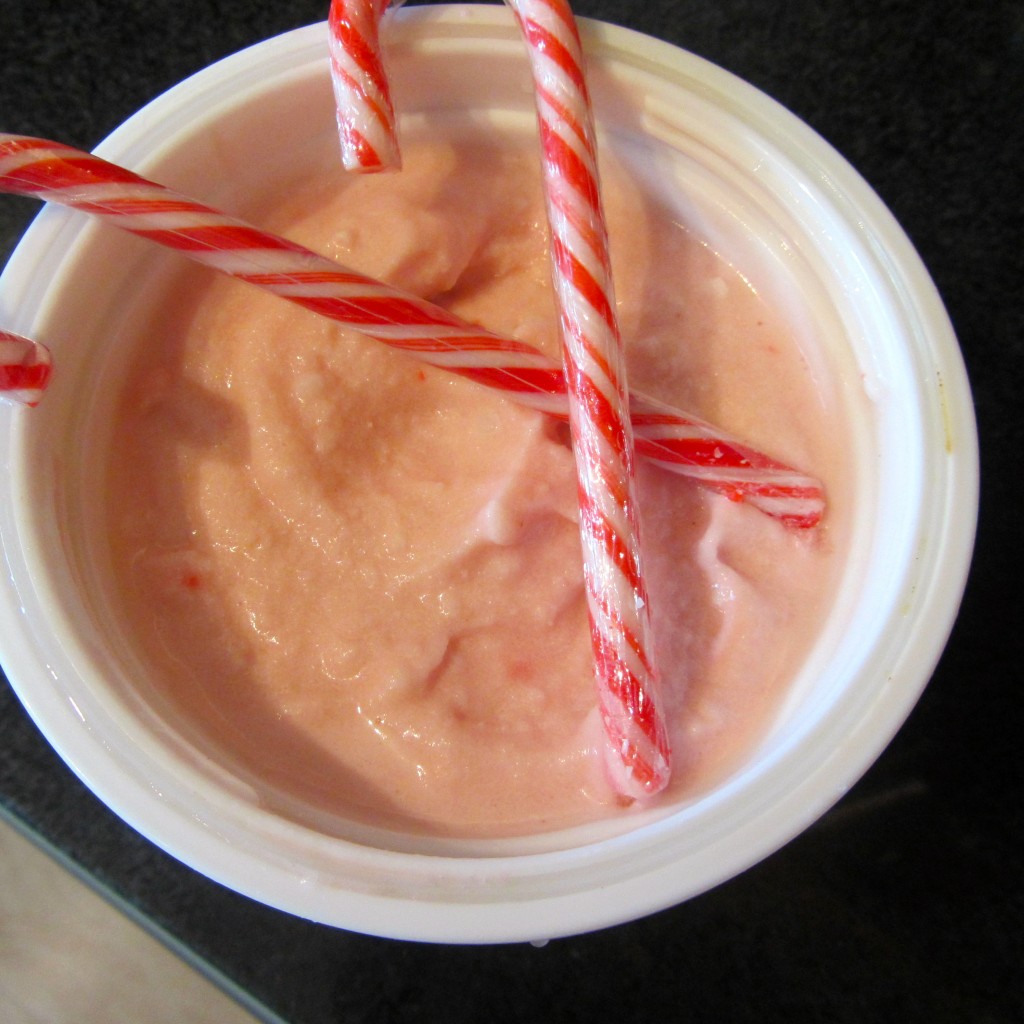 Hola everyone! As promised, here is my vegan peppermint stick ice cream recipe. Actually, to me, it tasted more like a sorbet–I'm not sure if it's because I used a new brand of coconut milk (that isn't as rich) or if it's because the peppermint flavor is so refreshing it cuts some of the richness or maybe it's because I didn't include silken tofu. Whatever the reason, I debated whether to call this a sorbet, an ice cream, or a sherbet. In the end, as you see, I went with ice cream, but I wanted to let you know that this is a light, almost effervescent ice cream and could also be a great palette cleanser between courses (in addition to a great, light dessert). I apologize for the lackluster photo, I forgot to take pictures of the final product all dolled up. Enjoy the rest of your weekend and I'll be back early next week with pictures from my latest cooking class (holiday sides)! Toodles 😀
Vegan Peppermint Stick Ice Cream
Ingredients:
1 14 oz can full fat coconut milk–chilled
2/3 cup soy milk–chilled
1/3 cup vanilla non-dairy creamer–chilled
1/2 cup sugar
1/2 – 1 teaspoon peppermint extract (to taste)
1/2 teaspoon vanilla extract
pinch salt
3-5 crushed candy canes (to taste)
Method:
*Blend all ingredients except candy canes until smooth. Chill 1 hour. Add to ice cream maker and run according to manufacturer's instructions. In the last 2 minutes before removing the frozen ice cream, add in crushed candy canes and let the maker run until they are fully incorporated. Remove from maker and freeze until ready to serve. Enjoy!