So besides jet lag waking me up at 3am every day for the past three days, it feels great to be back! I cooked my first "meals" this weekend–a bagel with cream cheese, almond joy rice krispies treats, and carrot-yellow split pea soup; and this morning I even worked out! Ah yes, all is well, and one of the best parts of being back is the bulk section at the grocery store. 😀
Yes, I'm a sucker for the bulk section because it allows you to try new foods without being fully committal. New foods like anasazi beans. From the look and sound of anasazi beans, I thought they were Asian (kinda like azuki beans), but alas anasazi beans are native to the Southwest of the US. So as a nod to my former boss Senator Bingaman of New Mexico and his upcoming retirement, I give you my orange ginger anasazi beans!
Happy Monday everyone and don't forget to vote tomorrow (if you haven't already done so)!!!
Orange Ginger Anasazi Beans
Ingredients:
1 1/2 cups dry anasazi beans–soaked overnight
olive oil
1 teaspoon cayenne powder
1/2 teaspoon celery seeds
1 tablespoon ginger powder
1/2 white onion–chopped
1/2 poblano chile–chopped
2 cloves garlic–minced
1 orange–juice and zest
1 teaspoon Worcheshire sauce
1 bottle beer of choice
3 cups vegetable broth
1 cup orange juice
salt
pepper
Method:
*Soak beans overnight. Prep all veggies.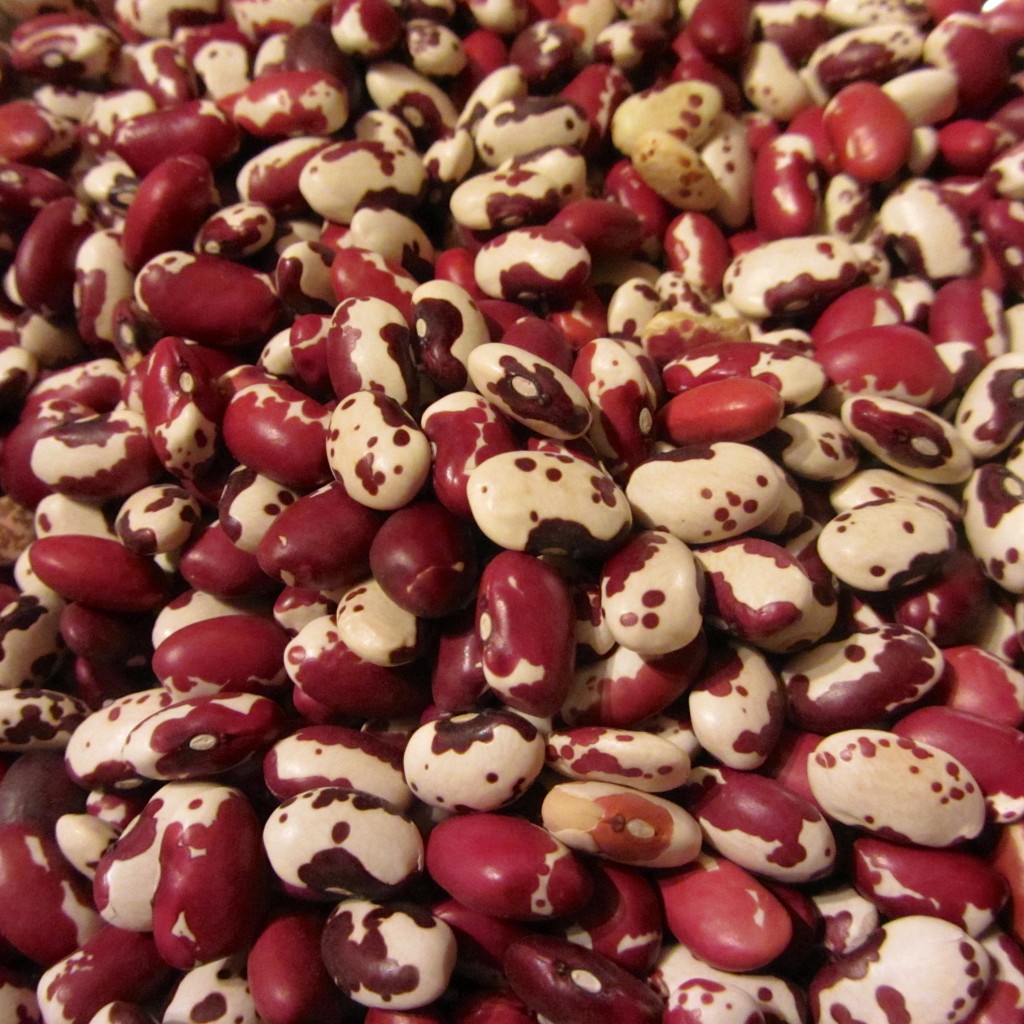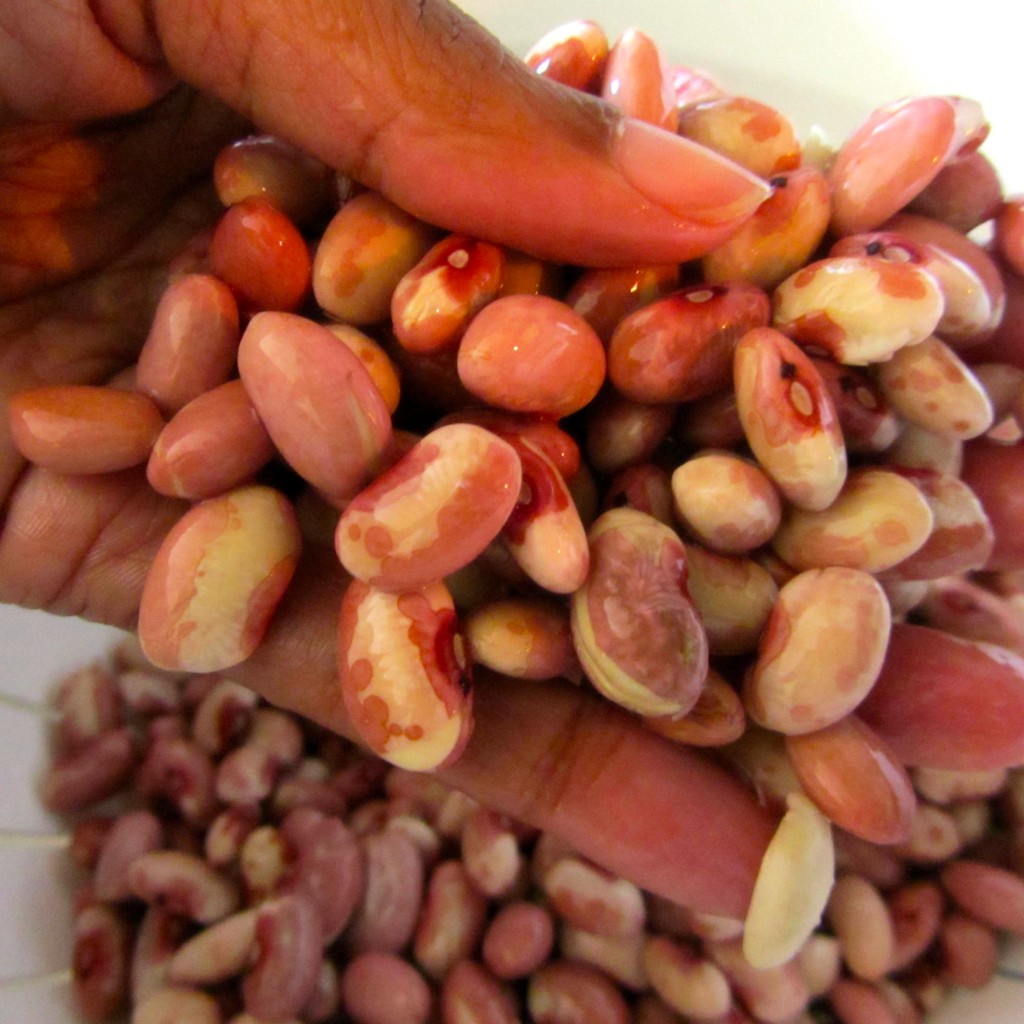 *Heat ~2 tablespoons of olive oil in large stockpot over medium heat. Add cayenne, celery seeds, and ginger powder. Cook for 1-2 minutes. Add onion and poblano. Saute for 8-10 minutes. Add garlic. Cook 2 minutes.
*Deglaze with beer. Cook 5 minutes. Stir. Add broth, orange juice, and Worcheshire sauce. Stir, turn heat to high. Bring to boil. Turn heat back down to medium low. Cover. Cook 1 hour or until beans are tender, stirring occasionally.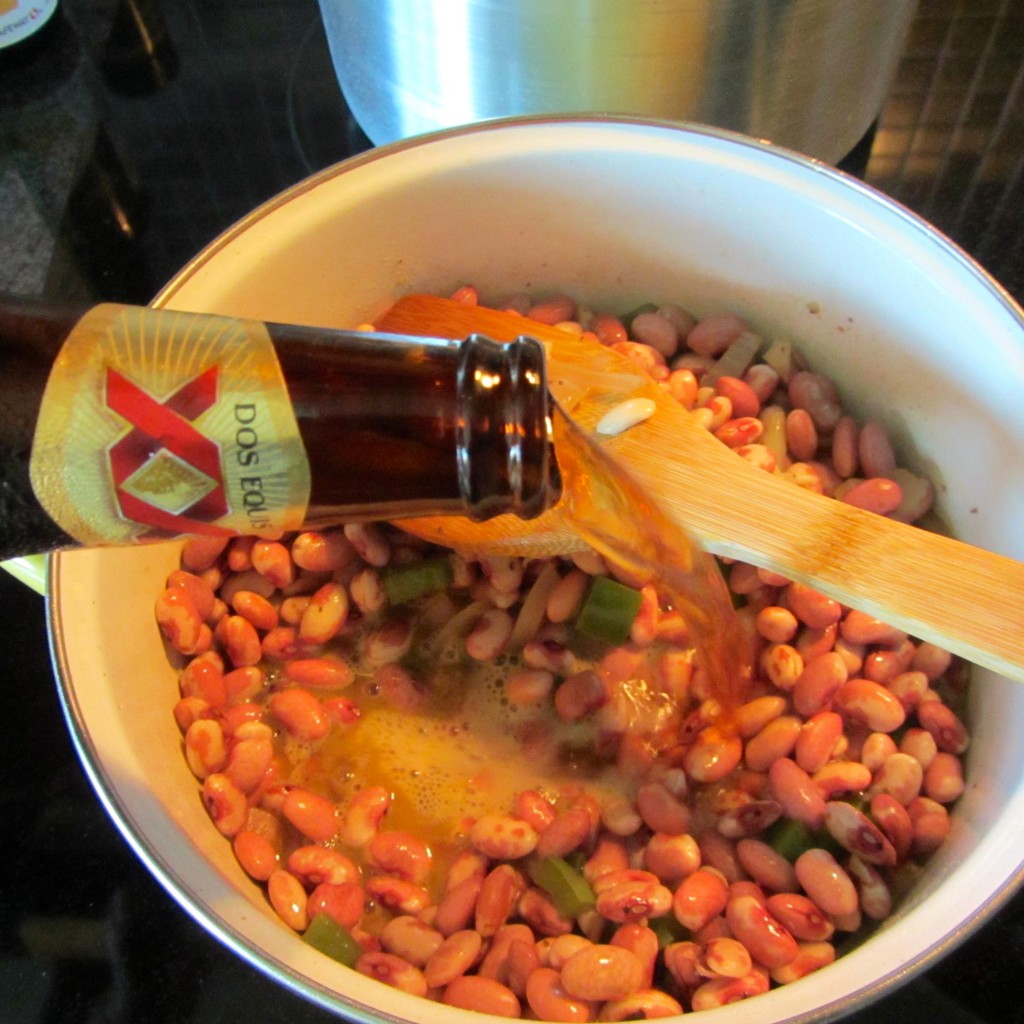 *Before serving, adjust seasoning and mix in juice and zest from orange. Enjoy!