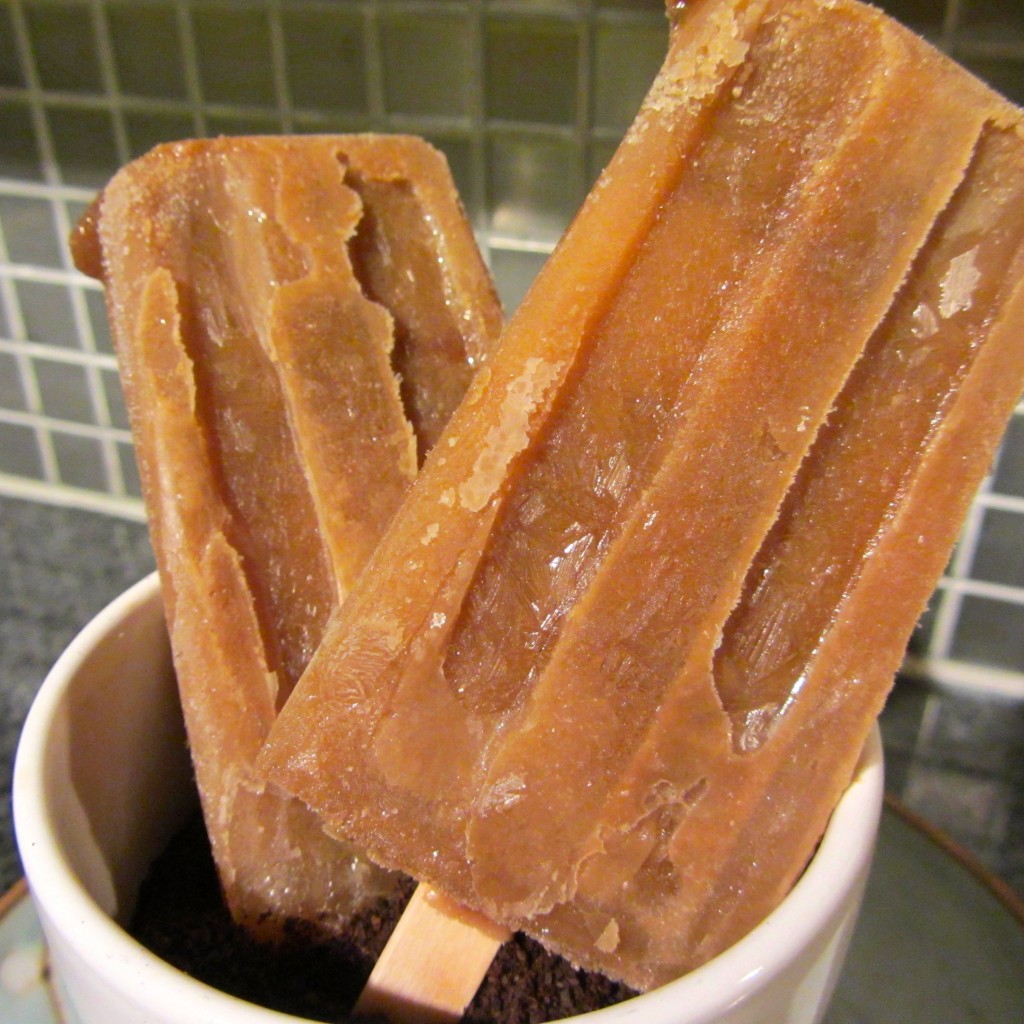 Too hot to have a cup of coffee? Have a canela cafe pop instead! These cinnamon-coffee ice pops are refreshing and give you a little boost at the same time. And the cinnamon… oh, mamma mia! It would also be great as a granita with a little whipped cream on top. I hope you try it… if you do, I'm SURE you'll like it! 😀
Canela Cafe Pops
Ingredients:
2 1/2 cups strong brewed coffee
6 teaspoons sugar (or to taste)
1/2 cup sweetened condensed milk
1/4 teaspoon cinnamon
Method:
*Add sugar to warm coffee to dissolve. Let cool. Whisk cooled coffee, sweetened condensed milk and cinnamon until fully incorporated. Add mixture to popsicle molds. Freeze for 1 hour (or until mixture is slushy). Add sticks. Freeze until completely frozen. Enjoy! (Can also be made as granita or in ice cream maker!).