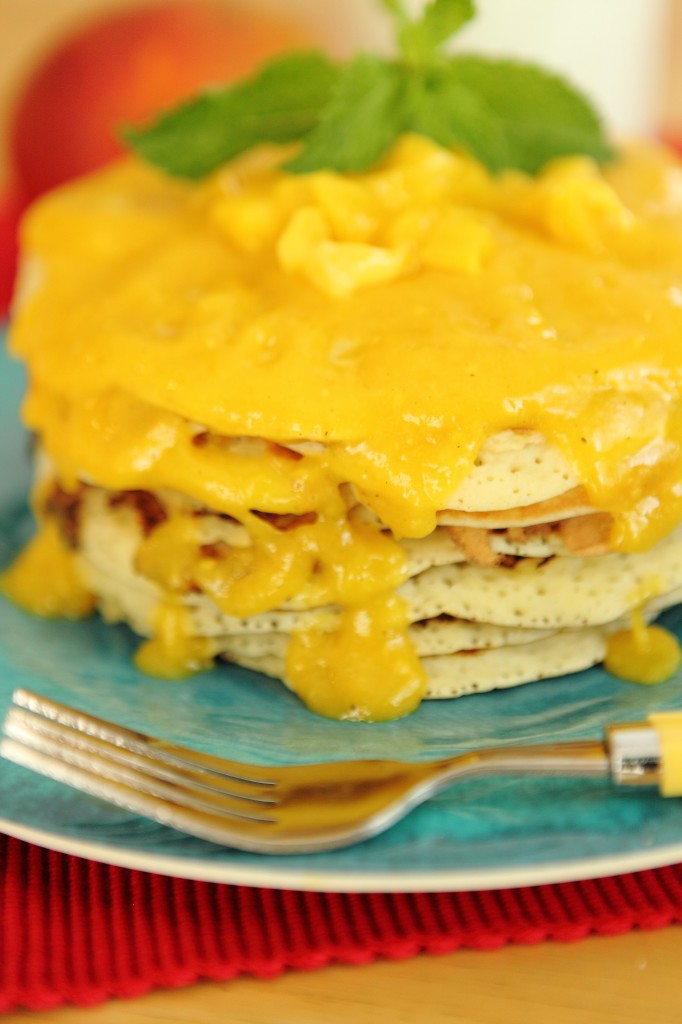 Well folks, I can't believe I'm saying this, but July is almost over! I really can't believe how fast 2012 is going. This summer has been a scorcher so far, but I'm trying to enjoy each moment of it, as time is truly, truly flying. Next week will be August, one of my favorite months, as it was the month I was born, as well as the month Como Water was born. I have some exciting news to share with you, but alas, I must wait until August actually arrives to tell you. In the mean time, I am finally going to make it over to foodbuzz to try to understand what this transition is all about, and I am going to bring Spices month to a close with the queen of spice herself, The Mistress of Spices!
Ramya and I 'met' right after I started Como Water through this very special community of food bloggers. Her dishes immediately appealed to me… she incorporates complex flavors seamlessly and harmoniously and her dishes never cease to make my mouth water! So with that, I introduce you to The Mistress of Spices! Have a great weekend! 😀
*           *           *
I was flattered beyond words when the lovely Tiffany of Como Water asked me to do a guest post for her as part of her month-long ode to spice (my first guest post ever, yay!). I absolutely love Tiffany's vegetarian (and mostly vegan) blog, which I believe that she began around the same time that I launched mine. Tiffany is an uber-creative cook and has introduced me to all kinds of ingredients that I wasn't familiar with before. It should thus come as no surprise that I have bookmarked and pinned loads of her recipes on my "to try" list. I also love the title of her blog which is a nod to the book/film Como Agua para Chocolate (Like Water for Chocolate) by Laura Esquivel, which is also one of my favorites. Tiffany lives in Washington DC (my former home!), and I feel like we would be friends "in real life" if I was still there. But luckily we have the blogosphere to share spicy recipes such as this one…
Weekends in our household in Bangkok are precious time. We relish sleeping in, lounging by our fabulous pool, going to the market, checking out a new restaurant or bar (there are too many to keep up with here!) and just relaxing. I also love making a proper breakfast or brunch on the weekends, since there is simply no time during the week. My husband Luis loves pancakes, and I'd long been thinking of making a batch with some of the luscious mangoes that abound here in Thailand (though it is no longer mango season, they are still sweet and cheap). Recalling a recipe for mango cardamom muffins that ran in Cooking Light years ago that since became a big favorite in my family, I decided to spice up these pancakes with a bit of cardamom as well.
Being Indian, cardamom is one of my favorite spices.  This aromatic spice is found in the form of green, brown or black pods which when split open, reveal little clusters of tiny black seeds on the inside. The whole pods are commonly used in rice and meat dishes as well as in coffees and teas. In Indian, Persian and Middle Eastern cuisines, the little black seeds inside the pods are ground into a fine powder and added to desserts and sweets to impart an amazingly rich flavor. You can buy ground cardamom powder, but I highly recommend grinding your own using a coffee grinder or a simple mortar and pestle. Be sure to grind just a small amount at a time, as the potent aroma and taste of cardamom can dissipate quickly.
In these pancakes, cardamom imparts a unique flavor that elevates these to something other than typical brunch fare. Topped with a tangy mango-lime coulis and accompanied by a big cup of tea or a glass of milk, these mango cardamom pancakes will start your weekend off right!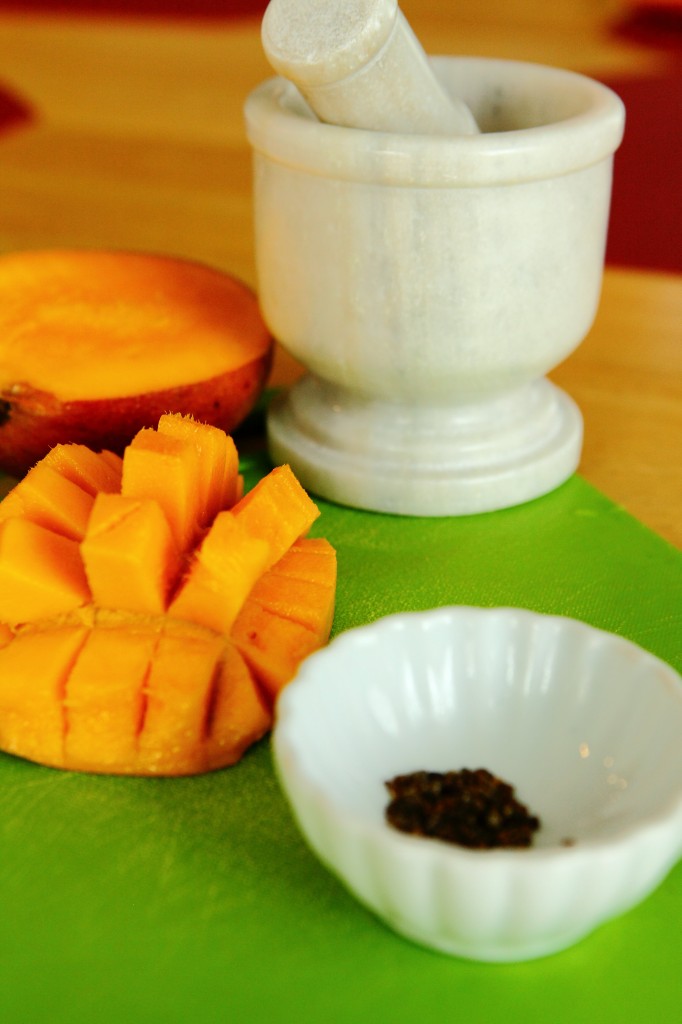 MANGO CARDAMOM PANCAKES WITH MANGO-LIME COULIS
Makes 10-12 pancakes
Pancakes
2 cups all-purpose flour (or flour of your choice)
4 tablespoons sugar
4 teaspoons baking powder
1 teaspoon salt
1/2 teaspoon ground cardamom
2 cups reduced fat milk (you can also substitute soy or almond milk)
2 eggs
4 tablespoons canola or vegetable oil
1 cup diced fresh mango
1 tablespoon canola or vegetable oil
 Directions:
In a medium bowl, mix together all of the dry ingredients (flour to cardamom).
In a large bowl, mix together the milk, eggs and 4 tablespoons of oil.
Gradually mix the wet ingredient mixture into the dry one, using a hand mixer if possible to get rid of any lumps and to ensure a smooth consistency.
Add the diced mango and mix well.
Heat a griddle or a nonstick pan over medium heat. Grease with the additional 1 tablespoon of oil
Pour in one ladle of batter per pancake. Cook until just golden on one side and then flip over and do the same for the remaining side.
Place the pancakes on a plate and cover to keep warm.
Coulis
1 cup diced fresh mango
1/4 cup maple syrup
1/4 cup orange-mango juice (or other juice of your choice)
Juice of 1/4 large or 1/2 small lime
Mix all of the above in a blender or food processor. Thin down with a little water if necessary.
Serve the pancakes topped with the coulis, additional diced fresh mango and a sprig of mint if desired.