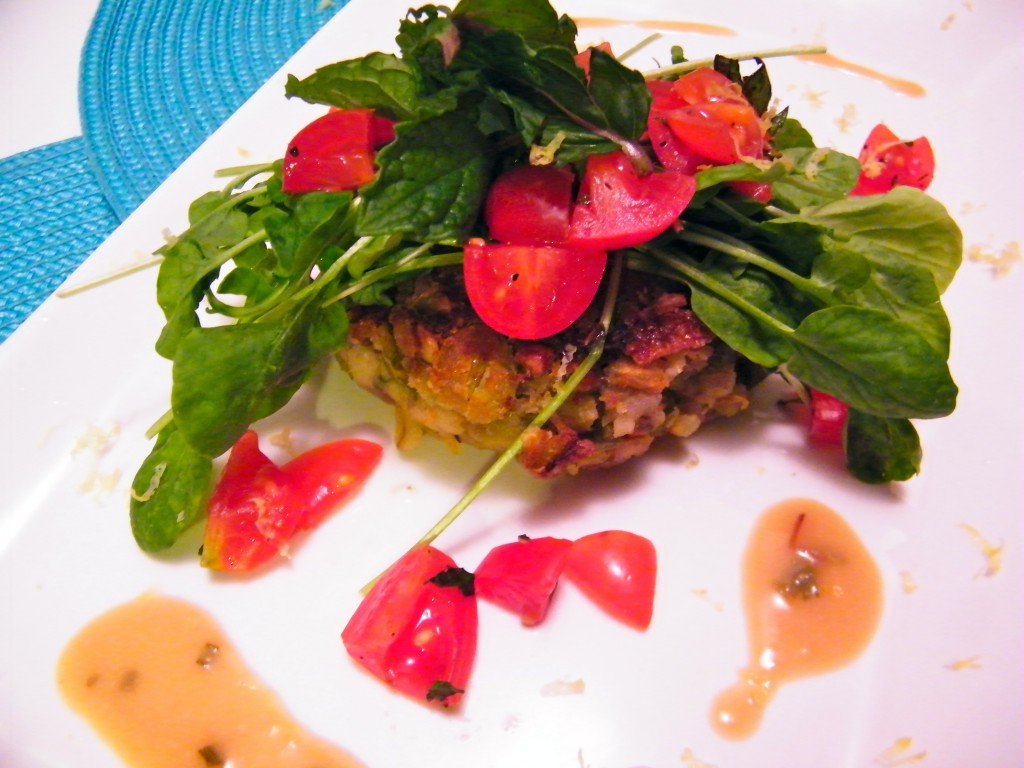 Sometimes you win some. And sometimes you lose some. And I will say, today I definitely had more winnin' than losin'…
1. I paid my credit card off! In total. In full. Gone. Bye bye! And I couldn't be happier! Not to bore you with my financial situation, but waaaaaaayyyyyy too many years of schooling and a number of moves left me with some credit card debt. I was determined to pay it off and guess what? I did! And I am super proud of myself! 😀
2. I found a wine-colored shamrock plant!!!!!!!!!!!!!!! I know, I know. I am easily excitable. But I've been looking for one of these plants for some time now. Who knew that Whole Foods would have them!?!? AND for only $3.99!
3. I had the best meditation session ever tonight! (Ok, maybe not ever, but pretty dang good!). We had a guest from Vermont talk to us about listening and then we did some mindful listening exercises (much harder than you might think).
4. And now, I get to share this recipe with all of you! 🙂
What can I say about this recipe, other than Nom! It was the culmination of another one of my many daydreams about food. "How can I use oatmeal in a savory way," I thought to myself while riding the Metro. And this is what I came up with. The verdict? The flavor was spot on. Paradoxically enough, the complexity was harmonious. I will say that next time though, I will make three small changes: a) I will try baking the croquettes instead of sautéing them, b) I will make the oatmeal with the reconstituted miso soup to emphasize the miso flavor even more, and c) I will use a bit more oatmeal for more binding power. Setting aside my perfectionism, I can say this is one of the best off-the-cuff creations that I've made in awhile (ah, I won't mention the red-wine coconut carrot muffins that I made tonight…).
I hope all of y'all had lovely Sundays too, full of things to do the happy dance over! And if not, try making these croquettes. They are sure to make you all giddy inside! 😉
Lima Bean Croquettes with Miso-Mint Reduction
Ingredients:
Topping:
1 cup grape tomatoes–cut into quarters
2 tablespoons mint–chopped
splash balsamic
dash salt
dash pepper
fresh watercress
Croquettes:
1/2 red onion–finely chopped
1/2 green pepper–finely chopped
2 carrots–finely shredded (I used veggie peeler)
2 cloves garlic–minced
1 16 oz. bag frozen lima beans–roasted
1/2 cup raw sunflower seeds–lightly toasted
1 cup water
1/2 cup old fashioned oats
1-2 teaspoons lemon zest
1-2 tablespoons chopped mint
olive oil
salt
pepper
flour
Reduction:
miso soup packet (excluding the dried tofu and seaweed)
1 cup water
1 teaspoon mint
Method:
*For topping: Mix all ingredients except watercress. Keep in refrigerator until ready to serve.
*Preheat oven to 375 degrees F. Add frozen lima beans to large glass baking dish. Drizzle 2-3 tablespoons of olive oil. Sprinkle with salt and pepper. Roast lima beans in oven, turning 2 times for approx. 30-40 minutes. Once lima beans are cool enough to handle, add to food processor and pulse until the lima beans form a coarse meal. Set aside (and try not to eat them all before you make the actual croquettes! :D)
*Add sunflower seeds to a small, dry frying pan over medium low heat. Toast for 5 minutes, shaking the pan constantly for even toasting. Add sunflower seeds to food processor. Pulse until seeds are a coarse meal. Set aside.
*Add 2-3 tablespoons of olive oil to medium-large sauté pan. Saute onion, pepper, and carrot for approx. 10 minutes. Add garlic. Saute until all veggies are soft. Set aside.
*Add 1 cup water of water to small sauce pan with a dash of salt. Heat over high until boiling. Once boiling, mix in oats. Drop heat to medium. Cook until oatmeal in tender, stirring occasionally. Set aside.
*In a large bowl, mix lima beans, cooked onion mixture, cooked oats, sunflower seeds, lemon zest and chopped mint. Adjust seasoning.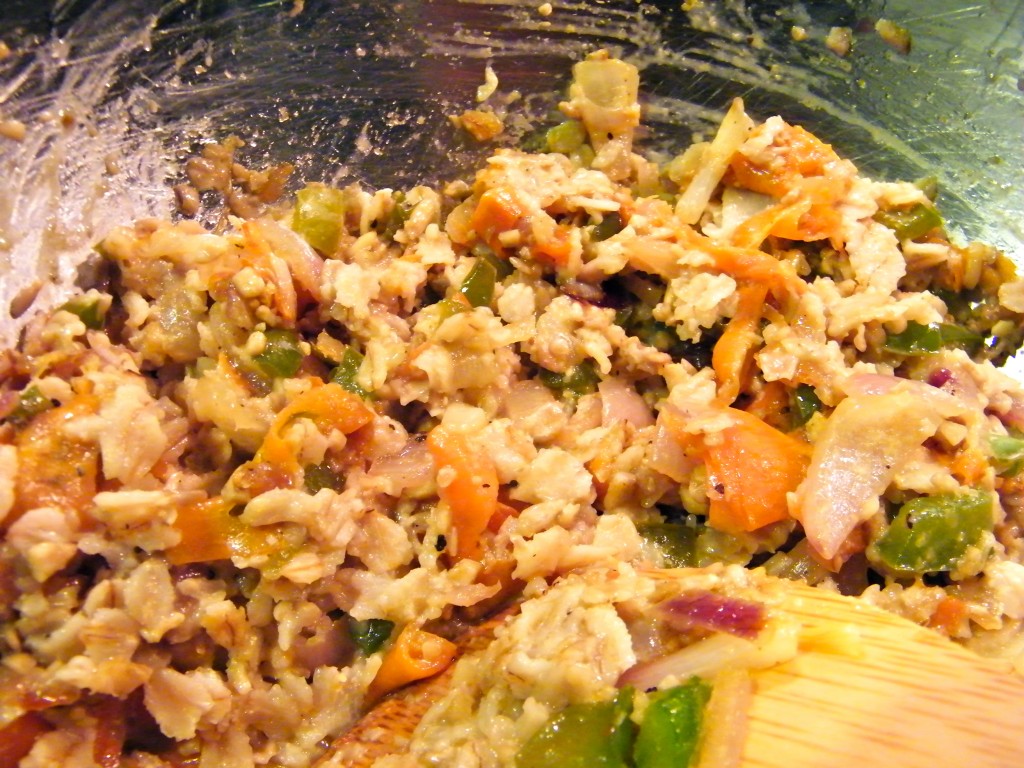 *Add 1/2 cup flour, dash salt, and a dash pepper to pie plate. Mix.
*Heat a few tablespoons of olive oil in a large sauté pan over medium heat. Form lima bean mixture into patties and dredge lightly in seasoned flour (be sure to shake off all excess flour). Saute in oil approx. 2 minutes. Flip and sauté second side for 2 minutes. Repeat until all mixture is used up.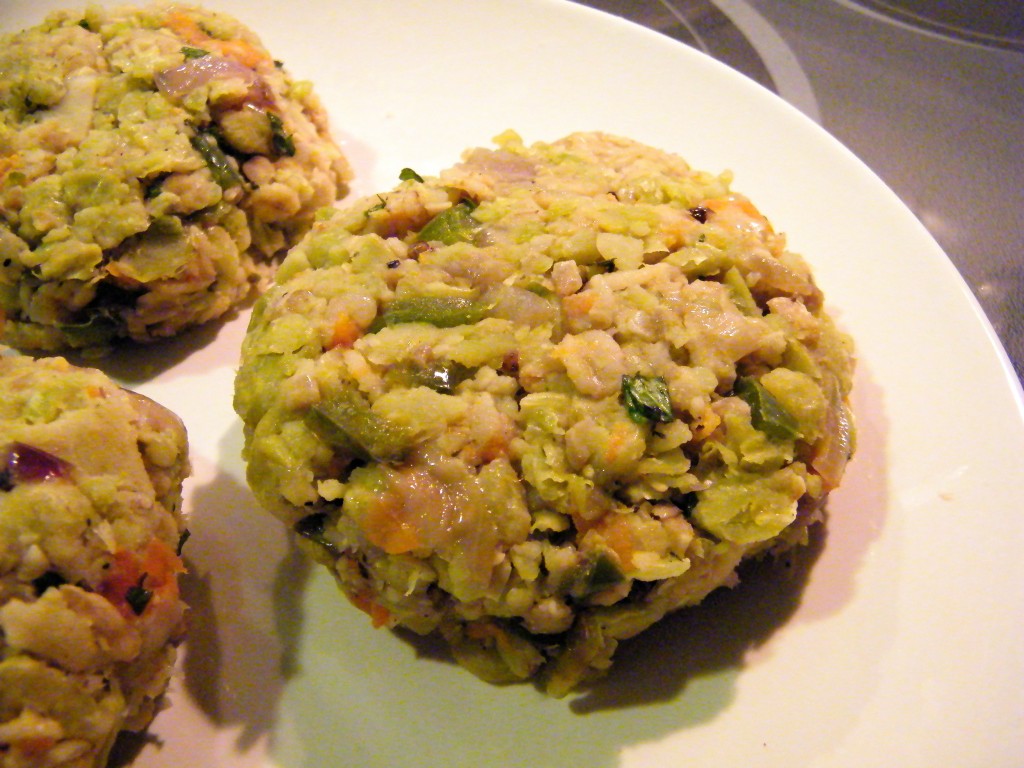 *For reduction: Add 1 cup water and contents of miso soup packet (excluding the dried tofu and seaweed) to small sauce pan. Heat over high stirring constantly. Reduce until you have 1/4 cup of sauce. Stir in mint.
*To plate: Add one croquette to plate. Top with fresh watercress and diced tomatoes. Drizzle reduction and fresh mint. Savor!