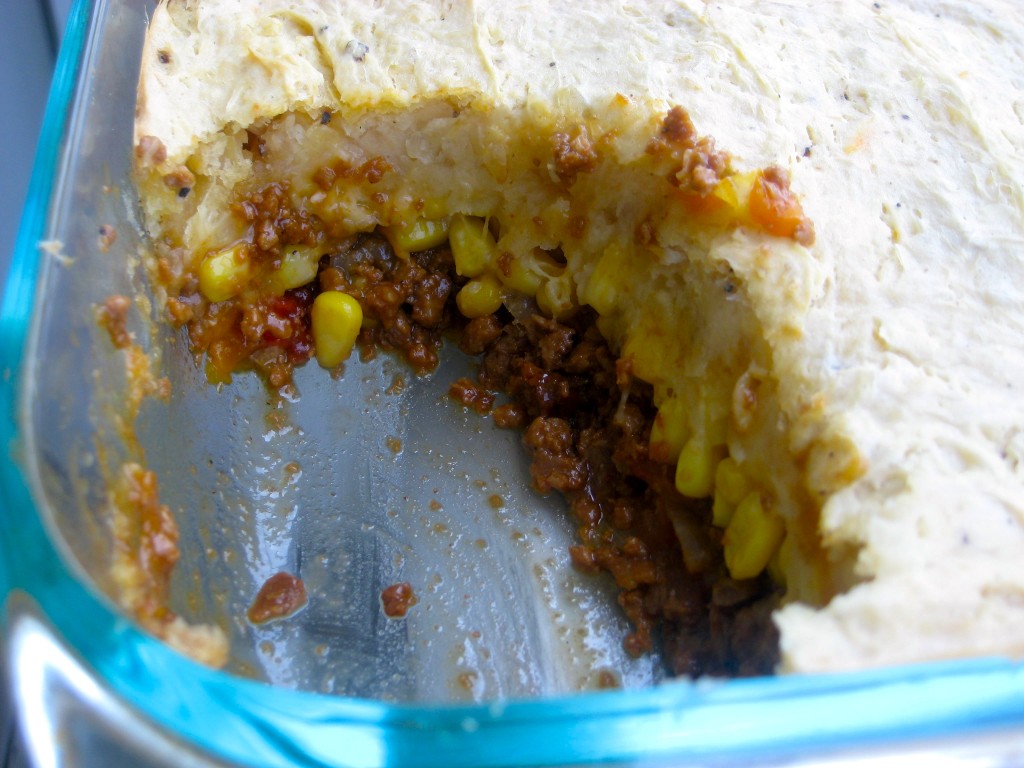 This is the first dish in my Friday Lightlife meals series. I had been craving comfort food so I decided to make a hearty dish, but instead of a traditional shepherd's pie, I wanted to infuse the dish with Mexican flavors. I used Lightlife's Mexican veggie crumbles, along with a Mexican three cheese blend and jalapeno. Also, instead of topping the dish with potatoes, I used fluffy, starchy yuca (also called cassava). The end result was great–comforting and spicy, and I really liked the yuca. I served the dish with a green salad … and yes, you guessed it, a cold Negra Modelo.
Mexican Shepherd's Pie (Printable Recipe)
Ingredients:
2 lbs. yuca (2 medium sized)
1 cup vegetable broth
2 tablespoon Goya sofrito
1 tablespoon Goya recaito
salt/pepper/water
1 small red onion–diced
1/2 yellow bell pepper–diced
1 jalapeno–diced
1 ripe tomato–diced
large dollop of sour cream (vegan or regular)
2 cups frozen corn
1/2 – 1 cup mexican blend shredded cheese (vegan or regular)
olive oil
salt/black pepper
1 package Lightlife Mexican veggie crumbles
Method:
*Preheat oven to 400 degree F. Slice off ends of yuca. Cut off the thick, fibrous skin. Slice lengthwise and remove the center core (this is also very fibrous… be sure to remove it). Add the yuca, vegetable broth, sofrito, and recaito to a pot. Add water to the pot so that the yuca is covered. Add large pinch of salt and a few grinds of black pepper. Bring to a boil, drop the heat to medium low. Simmer uncovered for 30 minutes or until the yuca is tender.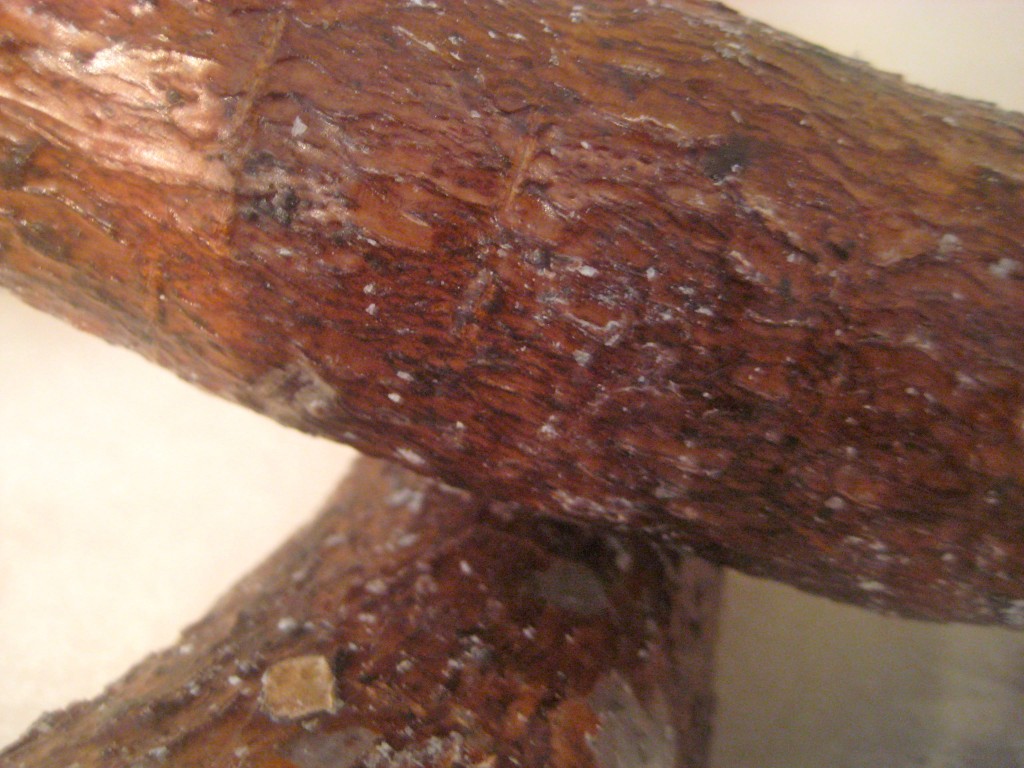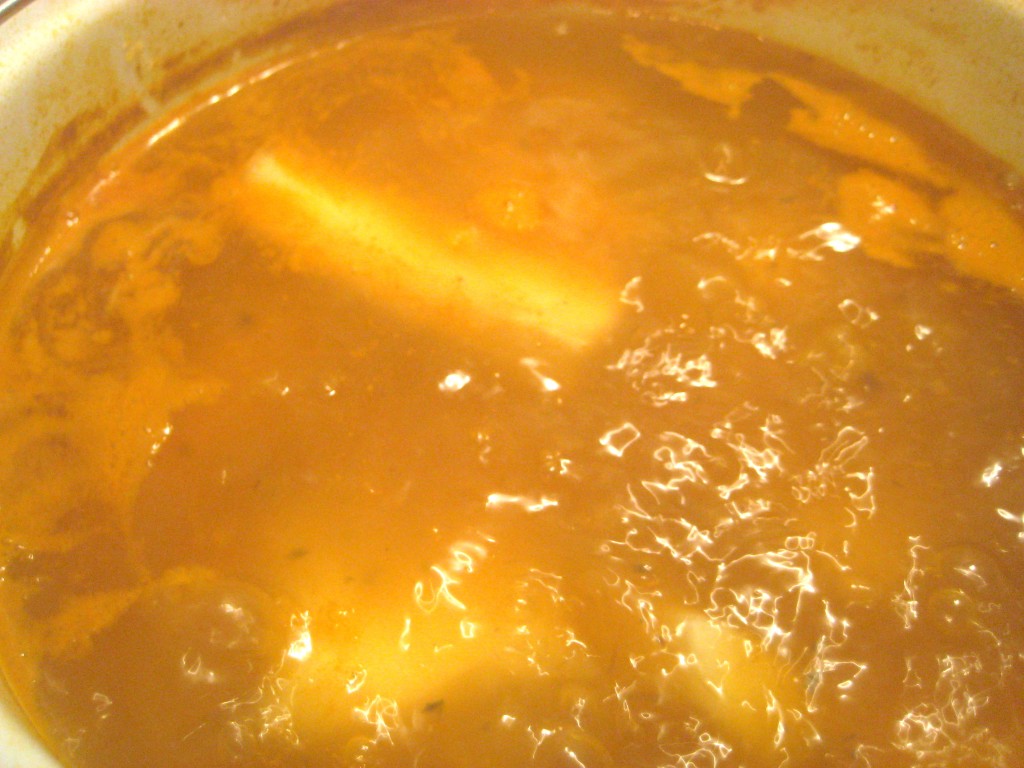 *Once the yuca is tender, remove the yuca from the cooking liquid and add it to a large bowl. Smash the yuca with 1/4 cup of the cooking liquid and 1 large dollop of sour cream. Season with salt/pepper.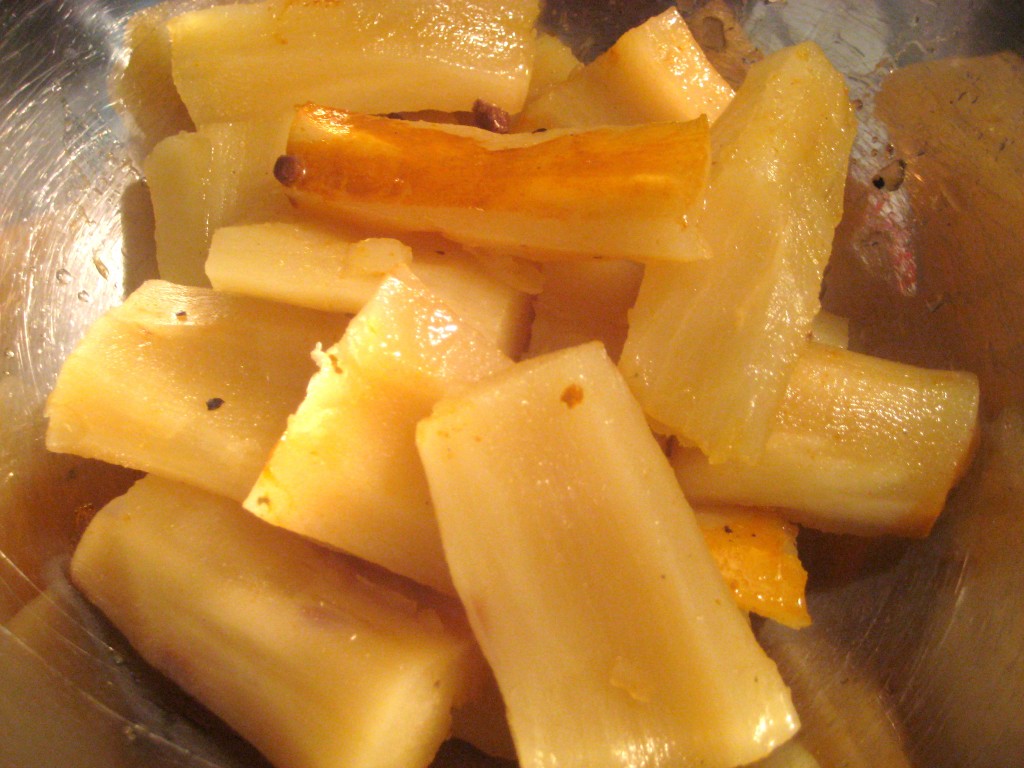 *In a medium sized frying pan, heat 1-2 tablespoons of olive oil over medium heat. Add chopped onion, bell pepper, and jalapeno. Saute 10 minutes until soft. Add veggie crumbles and tomatoes. Stir and season with salt and pepper. Turn off heat.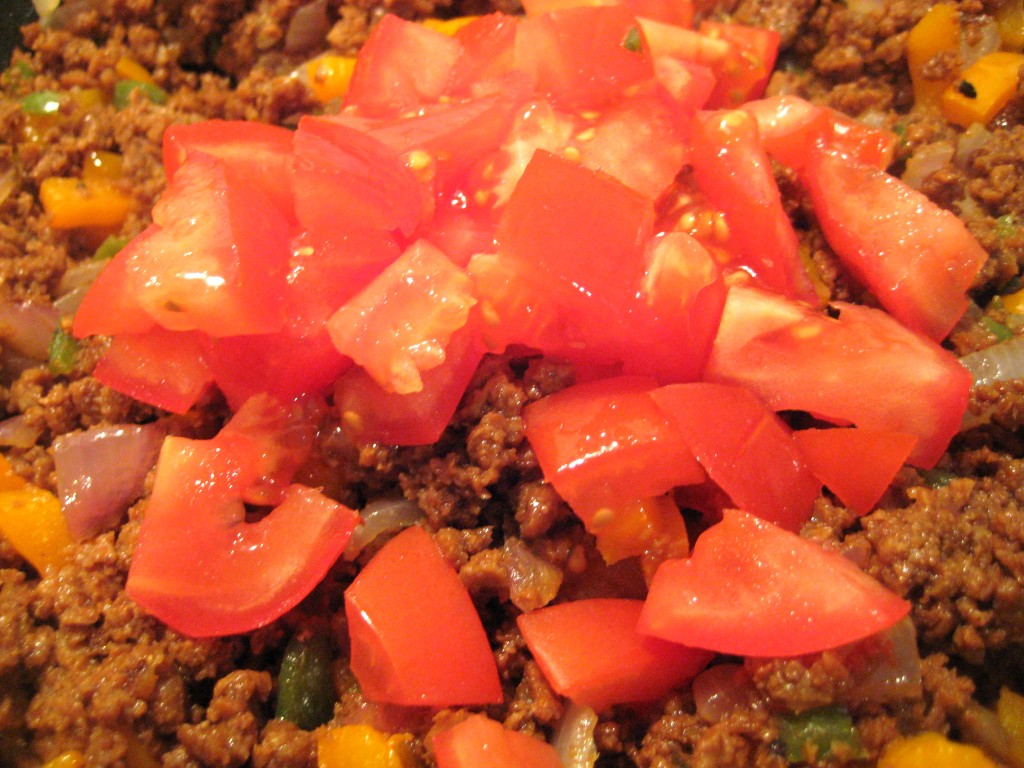 *Add meat mixture to the bottom of a 9″ x 9″ glass dish. Add frozen corn and cheese if using cheese. Dollop yuca on top of the corn and gently spread until yuca is smooth. Bake until just golden brown on top.