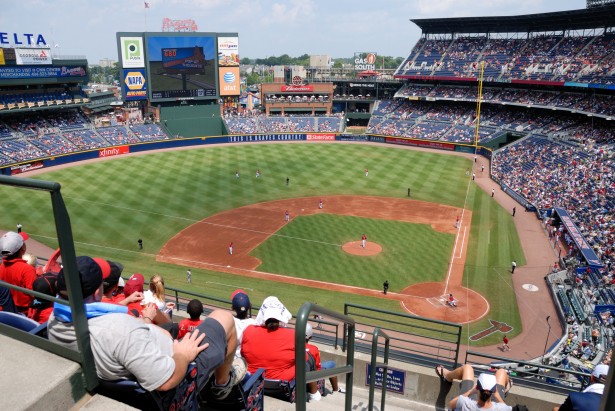 Each Monday, Tiffany posts a message that provides positive energy and tips for eating more mindfully. The purpose of the weekly message is to reinforce the ideas from the talks and classes that are a part of the Como Water Membership, and to further support those living the veg-centric lifestyle. To receive our Mindfulness Mondays posts, Become A Member today.
I'm Not Taking My Ball & Bat and Going Home
Hi readers! My name is Alex Kist and I am the new PR Intern for Como Water. I am a rising junior at the George Washington University in DC, studying Public Health and Exercise Science.  For the duration of the summer, I will be writing a Mindfulness Monday guest post once a month. Today, I will be writing about the stages of behavior change.
Last semester, I took a class called "Exercise and Health Psychology." I'm sure you may be thinking, what does that even mean? Well, the class taught us about the branch of modern psychology that focuses on the neurological mechanisms that control how we make changes to our health. In some way or another, we all struggle to make changes and sustain them because we make excuses, get frustrated, or don't know where to begin. I hope after reading, you will gain the knowledge you need to start a change and follow through.
In this class, my professor focused on the five stages of behavior change: pre-contemplation, contemplation, preparation, action and maintenance.
Whether we want to eat more veggies, run a half marathon, fit into "teenie weenie yellow polka dot bikinis" or in my case, lose the Freshman 15, we all have health goals that require us to break through mental barriers to cross home plate.
Below, I've outline the stages, so you can start a behavior change or know where you stand:
Pre-contemplation: In this stage, you don't actually think there is a problem. Spoiler alert: perfection doesn't exist. I think that everyone has room for improvement whether it is physical or emotional.
Contemplation: You want to change, but the cons still outweigh the pros. You might be thinking, "I want to lose weight, but I don't have the time", or "I have a full-time job, so I am too tired to workout."
Preparation: You are ready to start your behavior change: the pros outweigh the cons. Here, you should make S-M-A-R-T goals. Get a calendar to map out what you hope to accomplish: i.e., what days you are grocery shopping or when you will workout. You also need to plan for any barriers that may arise.
Action: You are making the change! Motivation, group support and self-efficacy are vital. Use incentives to stay on track and get a workout buddy for the gym. Believe in yourself. You are your biggest supporter, but may also be your own worst enemy.
Maintenance: You have crossed home plate! You are sustaining the change, but don't forget to develop coping strategies to deal with potential relapse.
My advice: Be patient. Changing your lifestyle takes time and results don't happen over night. Don't take your ball and bat and go home—stick with your behavior change and get ready for a whole new you!