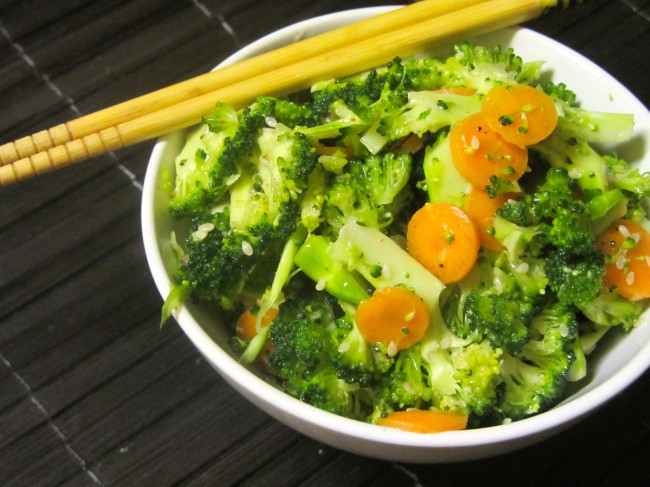 This slaw has no mayo–vegan or otherwise, so it's the perfect spring/summer salad to take to a cookout or day in the park. I can also attest to the fact that this slaw is also the perfect salad to eat right from your couch. It's simple and forgiving. Feel free to play around with the vinegars and tweak the ingredients to suit your tastes. Enjoy!
Broccoli Slaw 
Ingredients:
2 large broccoli crowns–washed and shaved
1 tablespoon capers
1 tablespoon sesame seeds
1 carrot–thinly sliced
1 tablespoon beer
3 tablespoons white balsamic vinegar (I used a tropical spice white balsamic vinegar)
1 tablespoon rice vinegar
salt
pepper
Method:
*Add broccoli, capers, carrots, and sesame seeds to a large bowl. Mix together.
*Whisk all other ingredients together in a separate bowl. Add to veggies. Stir. Let marinate in refrigerator at least one hour before serving. Stir before serving. Adjust seasoning, if necessary. Enjoy!